- INTRODUCTION -
-------------------------------------------


"自然界における存在の連続性を探求する"


すべての生命は連続性の中でこの世界を充満させている。
しかし、それらは人々の認識から忘れ去られているのが事実だ。

昨今、私たちの生活様式は大きな変化を迎えた。

同時に、自らが存在する空間 ― 陽だまりの匂い、鳥の囀りや、風に揺れる木々、
あるいは(それ以上に)自分の周りを漂う"空気" ― に敏感になった。

こうした知覚の変化の先に、私は1つの希望を持つ。
「非-近代」、あるいは選ばなかった「もう一つの近代」へと新たな歩みを進め、
社会を再構築する岐路に私たちは立っていると感じている。


自然との繋がりを回復し、周囲に息づく生物圏の中で自らの存在を再認識する ―
この展示が、そうした世界との対話を為す瞑想のきっかけになることを願う。






- Folklore of Beingness -
- We pray. Imagine the world beyond that and close your eyes. -




"Exploring the continuity of 'being' in the natural world"

All life fills this world in continuity.
But the fact is that they are forgotten from people's perceptions.

Recently, our lifestyle has undergone a major change.

At the same time, the space in which you are -the smell of the sun, the singing of birds, the trees swaying in the wind,
Or (more) I became sensitive to the "atmosphere" that floated around me.

Beyond these perceptual changes, I have one hope.
Taking a new step toward "non-modern" or "another modern" that we did not choose,
We feel that we are at the crossroads of rebuilding society.

Restoring the connection with nature and I re-recognizing one's 'being' in the biosphere.
Hope it will be a signal for meditation to interact with the world.






-------------------------------------------



"A point /Memory and perception "

「地点/記憶と知覚」
2021, Motion instllation , Brass, Cotton, Mineral, Copper carbonate, Manganese carbonate, Soil
1367 × 838 mm.


[ Text ]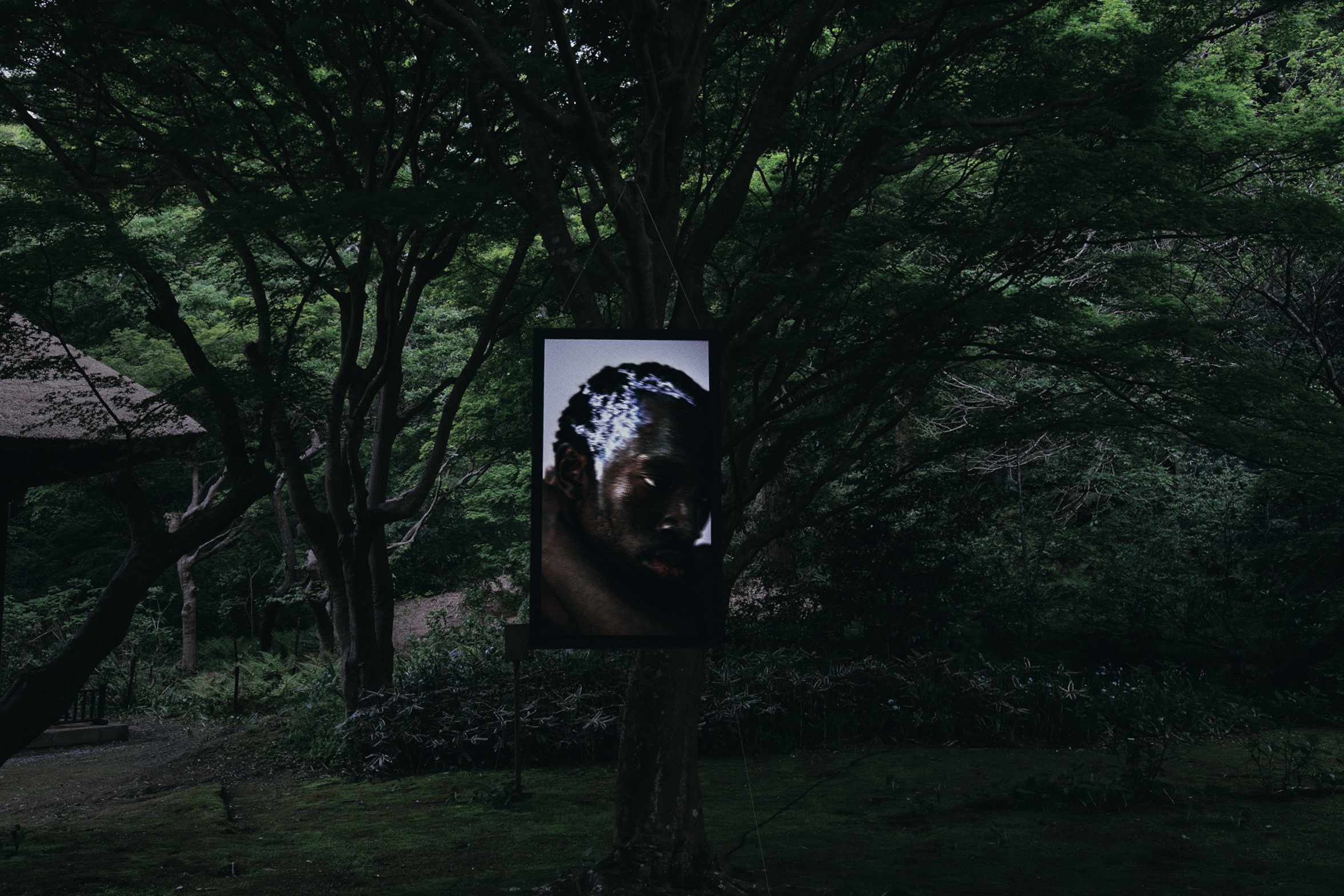 "Great Chain of Beingness"
"Unexplored Peak # 1」- Mineral Project -"
「ミネラルプロジェクト - 未踏峰#1」
2021, Mineral(Abalone shell), Acrylic mirror plate, Acrylic dome, Driftwood, 190 × 80 mm.

[ Text ]

自然との関係性を言及する本展において、地球環境への配慮は重要な要素となります。
作品の展示媒体にはモニターを使用し、それらの電力供給源には可能な限り太陽光発電を用いたものを利用しました。
Consideration for the global environment is an important factor in this exhibition, which mentions the relationship with nature.
Monitors were used as the display medium for the works, and solar power was used as the power source for them as much as possible.
- Folklore of Beingness -
At Kakuonji-Kamakura


Collaboration Artist / Takashi Kawashima , Naoya Hirata
Scenography / Akihiro Yamaya
Graphic Design / Ryohei Kaneda (YES inc.)
Management / Studio GÁRA (GÁRA inc.)
Research / SUB-AUDIO inc.
Space Photography / Takashi Kawashima


Artist , Creative Direction /
Masaki Sugaya